Keeper Academy
---
Lakewood Keeper Academy 2023-24
Don't miss out on our Open House! Come see if Goalkeeping is for you Sunday September 24 from 1:00-2:00pm OR 2:00-3:00pm at Sid Buckwold Field. U11 and up, risk-free, no cost, no commitment!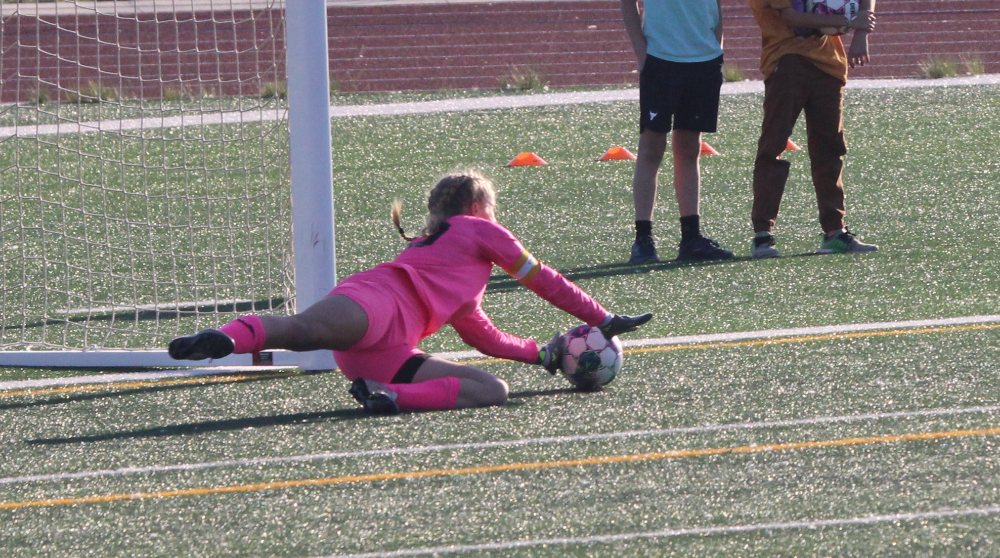 *Featured above, former Lakewood Goalkeeper Academy player Lizzy McLeod*
The Lakewood Keeper Academy is designed to hone the skills and abilities of aspiring soccer goalkeepers. The Academy offers a unique and immersive experience for goalkeepers of all ages and skill levels. With a dedicated team of experienced coaches and a strong emphasis on individualized instruction, the Lakewood Keeper Academy provides the perfect environment for goalkeepers to elevate their game.

At the Lakewood Keeper Academy, participants can expect a comprehensive curriculum that covers all aspects of goalkeeping. From mastering the fundamentals of shot-stopping and positioning to developing advanced techniques like distribution and commanding the penalty area, our Academy ensures that goalkeepers leave with a well-rounded skill set. The coaches employs innovative training methods and provide constructive feedback to help goalkeepers reach their full potential.

One of the standout features of the Lakewood Keeper Academy is its commitment to fostering a supportive and motivating atmosphere. Keepers not only improve their technical abilities but also develop mental toughness, leadership skills, and teamwork. Whether you're a novice goalkeeper looking to build a solid foundation or a more experienced player aiming to refine your craft, the Lakewood Soccer Keeper Academy promises an enriching experience that will undoubtedly elevate your performance on the field.

The Lakewood Keeper Academy is open to Keepers from all divisional levels and age groups including U11 to U15. Each Academy grouping will be designed with age specific skill development that is both challenging and fun. All the registrants must be registered with Saskatoon Youth Soccer (SYSI) or Saskatchewan Soccer (SSA).

The Best Coaches
Victor Urrutia grew up in a community of Santiago, Chile called Maipú. He became a Keeper thanks to the encouragement he received from his friends at school and in the community. Victor belives that being a soccer Goalkeeper is something special and unique. Not everyone wants to play this position because of the responsibility that it assumes, so a Keeper must believe in themselves, and build self assurance in this role.

Bruno Perez was born in Chile but spent his childhood and teenage years in Lima, Perú! When he was young, he wanted to make stadiums hold their breath with one of his saves. Bruno believes that goalies have to always keep their head up, no matter how the game is going. Being a Keeper is special. Keepers can switch from hero to villain in just one play and young goalies need to practice how to handle those situations by just playing the game.
Come develop and improve your abilities from Lakewood's goalkeeper instructors Victor Urrutia and Bruno Perez!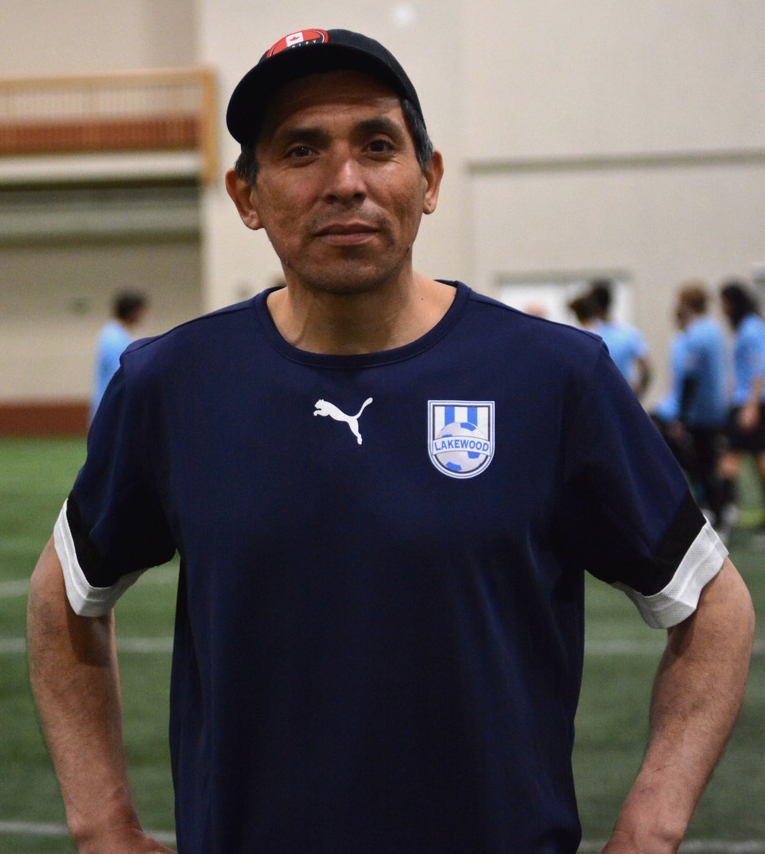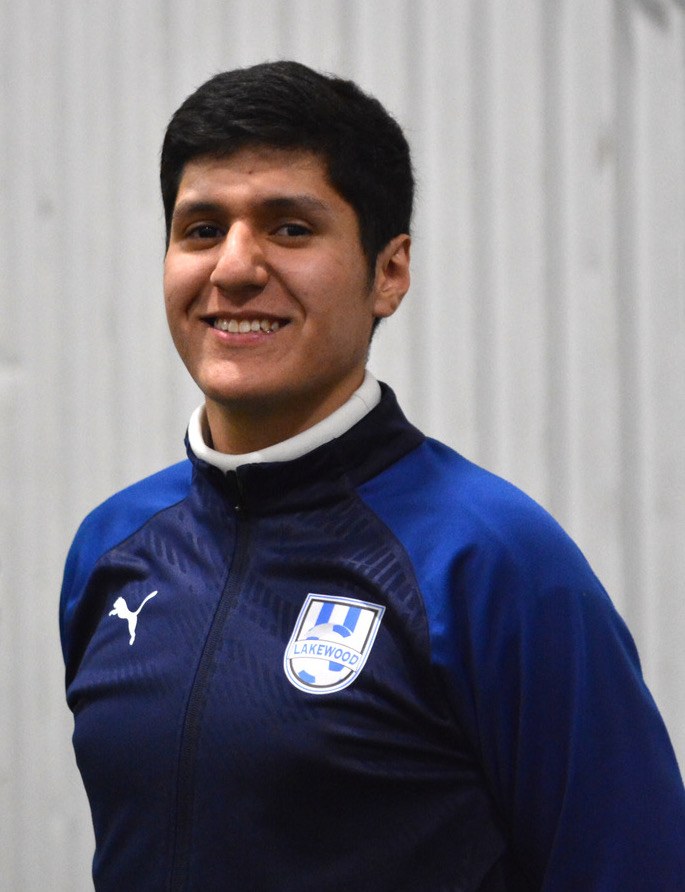 Keepers: All players, Male and Female, U11 to U19
Groups: There will be 2 group sessions separated based on experience, skill and size
Groups: Each session will last for 1 hour
Lakewood Keeper Academy Registration is now open here:
https://www.rampregistrations.com/login?v3=67e59bbedf
**In the Division drop-down menu select the appropriate age division (Under 11, Under 13, Under 15, Under 17, Under 19)
Select the "Lakewood Goalkeeper Academy" package**
Academy Session Dates and Times 2023-24 Times - 14 training times** - cost $210
All at Saskatoon Sports Centre (150 Nelson Road) Artificial Turf - Sherwood Chevrolet field unless otherwise indicated
Pre-Season Training (Sid Buckwold and Sherwood indoor turf)
Saturday September 30 and Sunday October 01 3:15 to 5:15 each day at Sid Buckwold soccer fields (outdoors)
Saturday October 14 and Sunday October 15 3:15 to 5:15 each day on Sherwood indoor turf field
In-Season Training (Sherwood turf field)
Sunday October 29 3:15PM and 4:15PM
Sunday November 05 3:15PM and 4:15PM
Sunday November 12 3:15PM and 4:15PM
Sunday November 19 3:15PM and 4:15PM
Sunday December 03 3:15PM and 4:15PM
Sunday December 10 3:15PM and 4:15PM
Sunday December 17 3:15PM and 4:15PM
**There will be 3 additional sessions on Sundays in January/February that will be scheduled after SYSI practice schedules have been finalized (early October).
Each Keeper Academy Session will be 1 hour in length starting at either 3:15PM or 4:15PM. You will be informed which group you belong to prior to the 1st session.
For more information please contact Kara Friske, Keeper Academy Coordinator, at info@lakewoodsoccer.com